On Tuesday, November 23, a violin and piano recital performed by Fabrizio VON ARX and Julien QUENTIN will be given in favour of T.E.S. Foundation at the Palais de l'Athénée, 2 rue de l'Athénée, in Geneva.
The programme includes pieces from Wolfgang Amadeus Mozart, César Franck and Camille St-Saëns.  
The recital will begin at 8.00pm and will be followed by a cocktail in the Salons.  
To participate to this special event, please contact us on
info@tesfoundation.org
Seats are available at a price of CHF 120.-.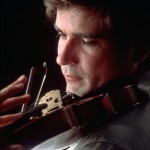 Fabrizio Von Arx
Born in Naples, the violinist Fabrizio von Arx started studying violin at the age of seven under the tuition of M° Leone. His talent was revealed when he won, at the age of ten, the Vittorio Veneto competition. He obtained his virtuosity diploma (classified first) in Geneva under the guidance of Corrado Romano, and won the "Performer" award in the U.S.A. He also worked under the guidance of M° Ruggiero Ricci in Berlin, and of M° Salvatore Accardo in Cremona.
Since his debut at the age of 16 with the Naples' RAI orchestra, Fabrizio Von Arx has had an intense activity at national and international level. He performed as a soloist for prestigious orchestras from Europe, Japan, China and the USA, In 2005, he was the "Prima" of a triumphant tour in China, next to the M°Roberto Prosseda.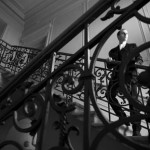 Julien Quentin
French pianist now living in Berlin, Julien Quentin has established himself as a versatile and sensitive musician, exhibiting great maturity and poise. His remarkable depth of musicianship and distinct clarity of sound coupled with flawless technique, make him an artist in demand as both soloist and chamber musician.
He has studied at the Conservatoire de Genève, the University of Indiana and at the Julliard School in New York. Regularly invited to numerous international Festivals such as the Verbier Festival, Julein Quentin appears in places all over the world working with major artits.